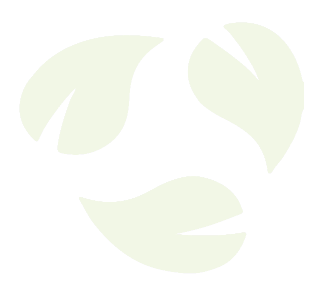 What is the required sub-base for a tile installation?
Rubber Designs highly recommend Asphalt or Concrete for a tile installation. This is best due to surface adhesion, drainage possibilities, and erosion prevention. Our tiles also do not meet warranty qualifications when installed on anything other than concrete or asphalt. We recommend a medium broom finish.
Does my playground space have to be square or rectangle to install rubber tiles?
No, but you will avoid excess waste with square or rectangular pads. Our tiles were designed to be cut to fit all space shapes. Basically, get creative, we can make it work in most cases.
Is there a slope requirement for the sub-base?
Yes, it is important that the sub surface be sloped a minimum of 1% toward the water collection drains.
What is the actual size of the interlocking rubber tile?
23.8125" x 23.8125"; Interlocking Tile pieces are manufactured to a dimension of 24" x 24" inches, but there is a manufacturing tolerance of plus or minus 3/16th inch. Which means the actual surface size with environmental factors could be 23.8125" x 23.8125" or 24.1875"x 24.1875" with an area of between 3.9 and 4 square feet.
What is the required temperature for installation of the interlocking tiles?
Ideal Atmospheric Temperature is above 40°F and rising Atmospheric temperatures should be above 40°F for at least 24 hours and preferably climbing. Viscosity, work life, and final cure time of the adhesive will vary dramatically with temperature. Tile installation is not recommended if/when temperatures are expected to remain below 45°F for an extended period.
What are U-Locks?
Rubber molded pieces specifically designed to connect ramps and corners to tile.
What are Filler Sticks used for?
Filler sticks were designed to support cut tiles when extra stability is required after a cut to fit space.
Are Rubber Designs Tiles IPEMA Certified?
Yes, our Interlocking tiles are certified by through IPEMA (International Play Equipment Manufacturers Association) to meet ASTM (American Society for Testing and Materials) standards for playground surfaces. Our tiles are certified for 4', 6', 8', 10' critical fall heights. You can find our certifications via the web: https://ipema.org/certified-product/
How often should I blow off or pressure wash my Tile Surface?
Routine maintenance extends life and enhances appearance of any playground surface. Like any surface, a good routine maintenance program will enhance the longevity and appearance of the Rubber Designs Interlocking surface. Seasonally, maybe more in fall and winter, check your surfacing for debris and other loose materials on the ground. Using a leaf blower is the best way to remove any loose debris from tile surface and seams of connecting tile. Not all play areas will accommodate a leaf blower. Sweeping the surface will be the most common method of keeping the Rubber Designs Interlocking surface clean. However, because of the porosity and granular texture of the surface, it is difficult to remove all contaminants by sweeping alone.
What type of rubber do we recycle and how do we use the recycled rubber in our product manufacturing?
Our recycled rubber buffing is taken from the outer layer of large commercial tires. By using only the outer layer, we keep all undesirable elements such as fragments of steel out of our product. This ensures product safety and produces a more uniform look and feel. As the tire is spun at a high speed, the outer layer is shredded off and collected, creating the soft and safe rubber buffing we use in our recycled rubber product offerings. With our unique, organic powder color coating combined with our formulated polymer, our colors won't rub off or stain.
I have noticed tiles are not exactly matching in color tone, why is this?
While we try to be as consistent as possible for each order respectively, Rubber Designs Interlocking Tile may have a slight variance in color tone from tile to tile. This is because our pigments are mixed by hand. You should not expect the variance to be extreme.
What is your lead time?
Always give us a call if your deadline is critical. We need to know as much information as possible. Our lead times vary throughout the year according to current orders and material availability.
Is the EPDM and Bonded Mulch a DIY Project?
Rubber Designs recommends professional install for all playground applications. While an EPDM (Poured in Place Rubber) space is more complex than the Bonded Rubber, they can both be DIY projects if have the proper materials and tools to correctly install. We do not suggest this if possible.
What is the difference between EPDM and Bonded Rubber mulch?
The EPDM Poured in Place (PIP) Surface is a 2-layer system of a buffings/binder mix for the attenuation (base layer) and 1/2 " cap layer of EPDM mixed with urethane binder. The EPDM comes in many colors that allows for customization of the surface. The Bonded Rubber system is a single layer system of shredded buffings that resembles wood mulch mixed with specialty urethanes. Bonded rubber does come in 3 specialty mix options and 6 standard colors.
How do I determine fall height?
Fall height is determined by the intended use of the structures within the use zone.
What type of stone should be used for the bonded or EPDM poured rubber install if the customer provides and compacts the stone?
¾" with fines crusher run. If the customer provides the stone and the system fails safety compliance testing due to the stone sub-base, the Rubber Designs warranty will be void.
Contact Us Have Additional Questions? Get in Touch!
Interested in getting a quote or learning more about our products? We're here to help.
Want To Reference This Page Later?
Enter your email to send yourself or someone else a copy!