for high-traffic areas Safety Surfacing Wear Mats
Extend the life of your surfacing investment with our recycled rubber wear mats. Designed for high use zones like under swings and at slide endings, our mats will preserve critical safety surfacing in frequently used spaces to ensure continued compliance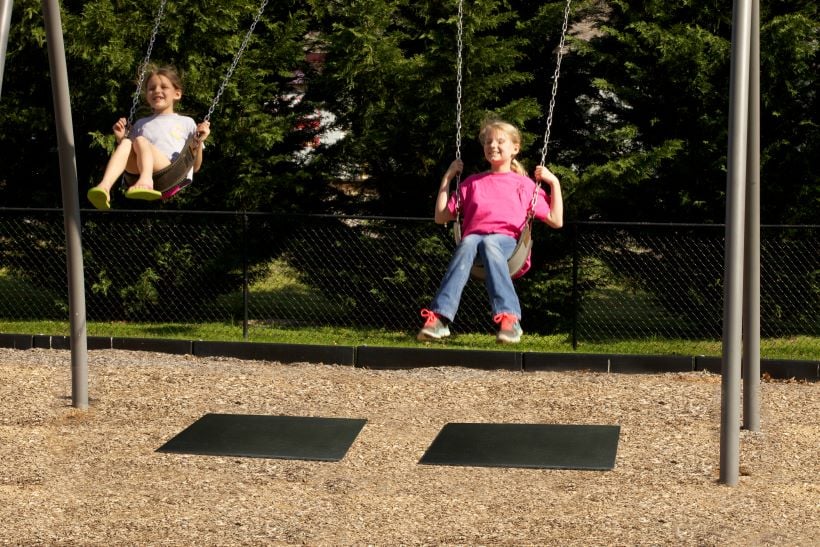 Wear Mats
Heavy Duty Square Rubber Mat
Designed for high-traffic areas like swing bays
This rubber safety mat is heavy duty weighing in at 65 pounds, this mat is designed for high traffic areas where loose-fill surfacing gets kicked out or displaced under swings.
Our swing mats have the needed stability for aggressive and high-traffic play areas. The beveled edge prevents tripping and allows the mats to be buried either partially or completely without presenting a hazard.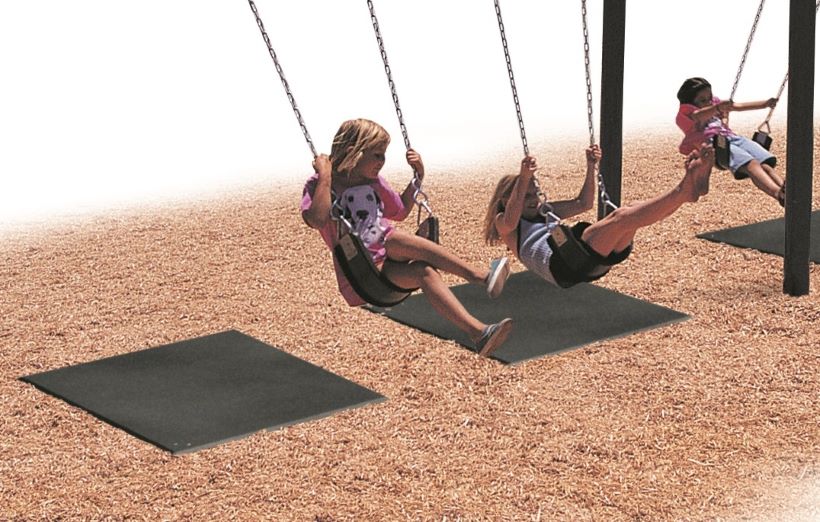 Wear Mats Standard Duty Wear Mat
A lighter weight mat with the same durability and protection
The standard duty wear mat is a great alternative to our heavier mats if you just need one or two for a surfacing area. This lighter mat ships easily as the lighter weight allows for quick ship options.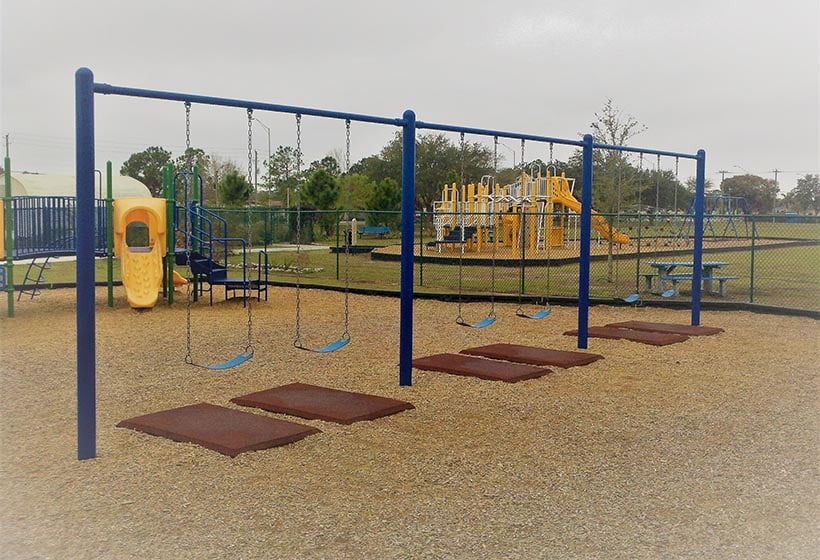 Wear Mats Rectangular Heavy Slide Mat
Perfect for slide beds and even for installation with PIP surfacing
Use with any of our Poured-In-Place applications, Recycled Rubber Mulch, and in areas where safety surfacing is is being displaced and in high traffic areas.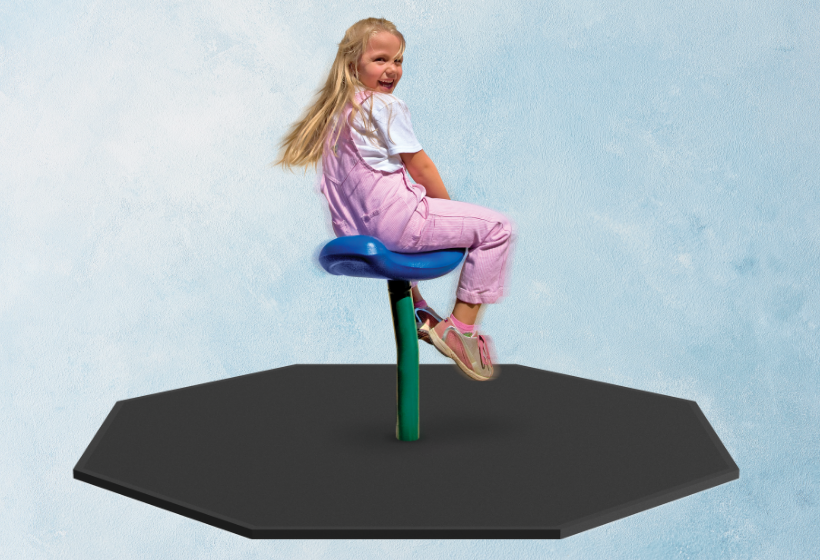 Wear Mats Circular Spinner or Tire Swing Mat
For underneath individual spinners or tire swings
This large, heavy weight circular mat is great for preserving loose fil surfaces under spinning play or tire swings. Available with or without a hole.
Add play value Safety Surfacing Accessories
Unique playground design can have an impact on a child's development. Using a variety of different playground accessories — like our rubber playground spheres an Shroom Steppers — can potentially encourage imaginative play and help sharpen certain skills in children.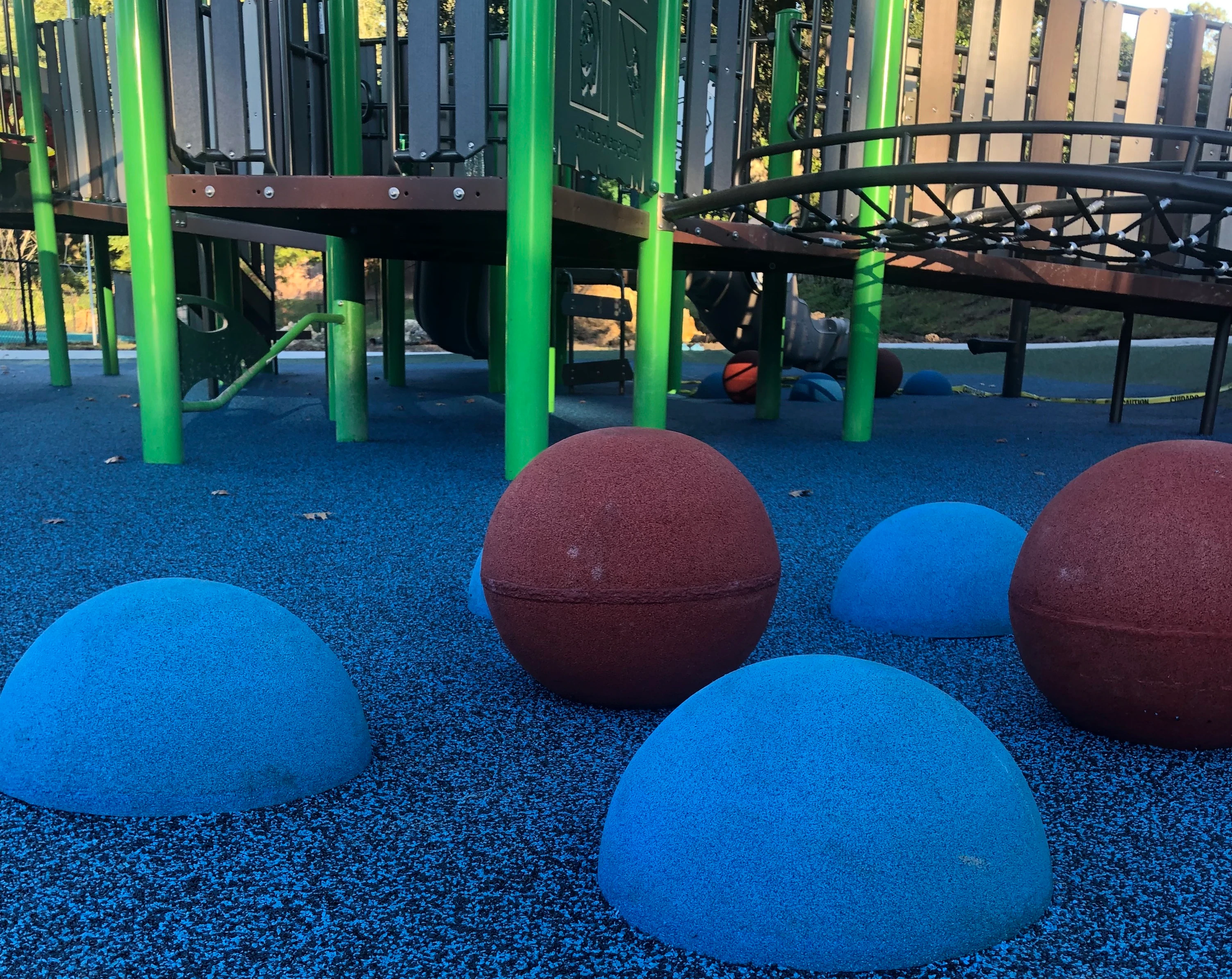 Unique Surface Play Rubber Spheres
Help Encourage Imaginative Play
Rubber playground surface spheres for innovative spaces available in 3 standard full and half sizes and multiple color options. Pigmented using organic powder color coating methods that will not delaminate over time. Sealed with specially formulated polymer agent that bonds pigments into the rubber. Gezoflex EPDM granules are used to create options from bright solids to special blends for specific color themes.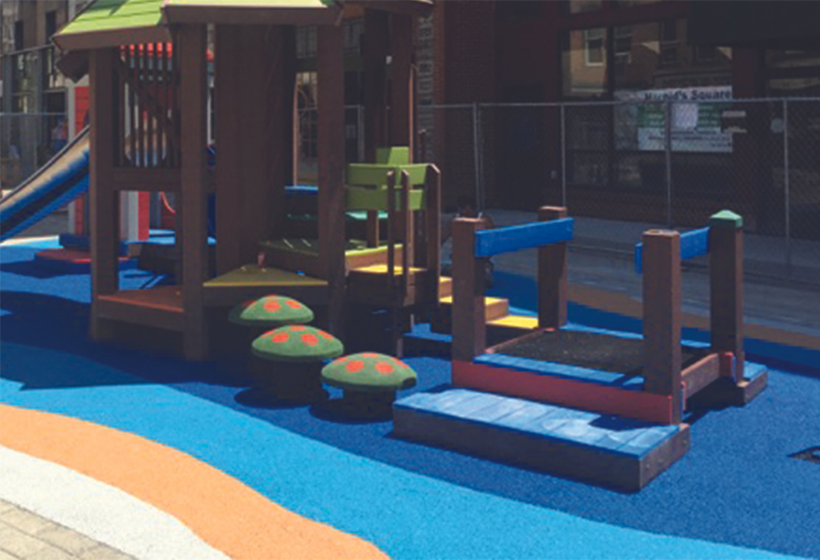 SteppersShroom Steppers
Promote Exploration and Discovery
They blend into the natural environment and add to nature-inspired playground themes. These Shroom Steppers make perfect playground seats or stepping blocks that help expand creativity and imagination while promoting balance and flexibility.
Recycled Landscaping Options Rubber Edging
Rubber Designs Rubber Edging is the perfect solution for loose fill surfacing containment in any landscaping or play/recreation area.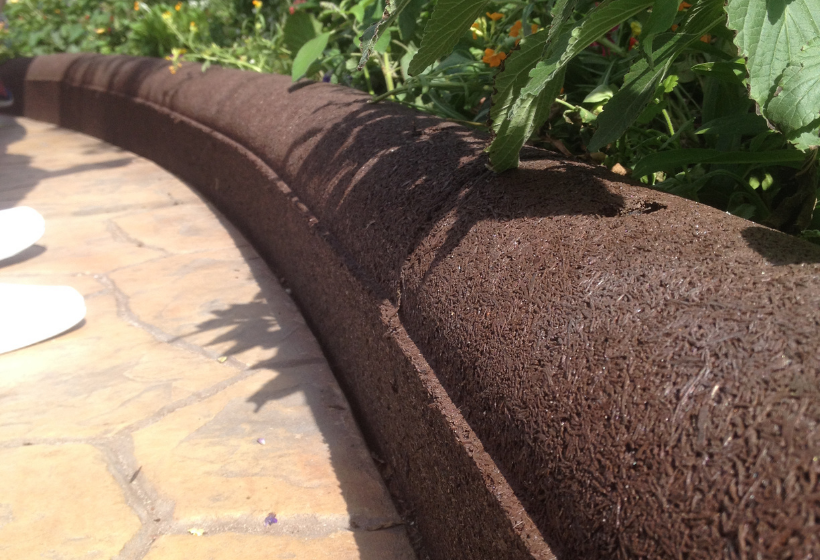 Accessories Rubber Edging for Loose Fill Play or Landscaping
Comprised of 100% recycled rubber, our rubber edging is flexible enough to make various shapes and curves for the freedom to design and customize any landscaping area.
The flexible curbs also have drainage channels to alleviate pooling of water. They come in 8 foot lengths and can be held in place using rebar as anchors. This landscape edging is a cost-effective solution for your surfacing project.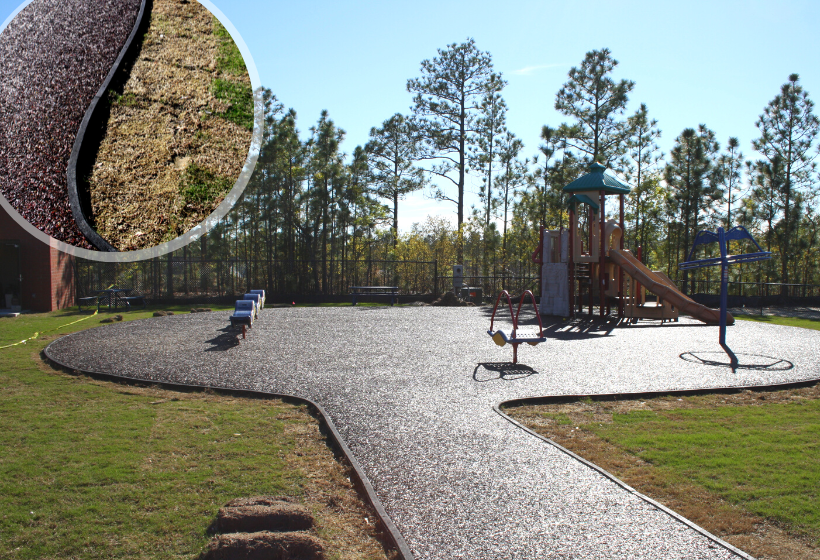 Accessories Rubber J Curb
Rubber J-Curbs provide a flexible, attenuating border for poured rubber installations.
The specialty engineered curb works to lock poured surfaces into place and provides an attractive solution for edging. Comprised of 100% recycled waste stream content, these borders and curbs are flexible enough to make various shapes and curves for the freedom of design and customization.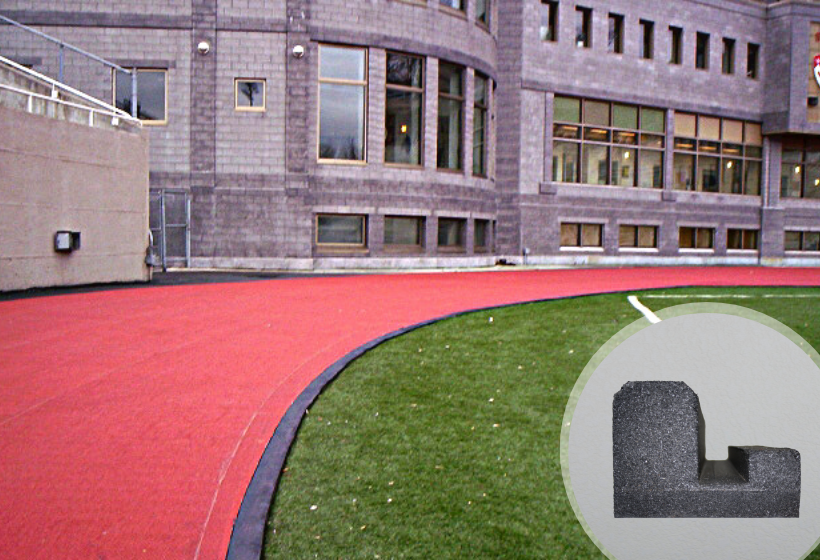 Accessories Rubber J Curb
Product Benefits
Made from 100% recycled rubber
Drainage ports so water does not pool in play areas
Looks great with no maintenance for years to come
Easy to install
Great solution for unitary, poured rubber surfacing on playgrounds
Made in USA
Sold in 8 foot sections
Not sure which surface is right for your space?
Try our Surface Selector tool for help!
Want To Reference This Page Later?
Enter your email to send yourself or someone else a copy!