Product Description
FlexTrails Rubber Pathways
Built to withstand repeat traffic and provide proper rainwater disbursement. FlexTrails come in two options - Standard and Ultra - depending on the color you prefer for your pathway.
About Our Product
FlexTrails are innovative systems that combine the flexibility of poured in place rubber with the durability of a bonded stone surface. The result is a highly aesthetic, wear-resistant surface engineered for use in high-traffic areas.
Two Options Available:
Standard: Pea Gravel, 100% Black SBR, 4 Year Warranty
Ultra: Pea Gravel, 50% Black, 50% Colored EPDM Rubber, 6 Year Warrant
FlexTrails Rubber Pathways are Perfect for:
Walking Paths
Bike Paths
Elevated Decking
Patios
Livable Rooftops
Golf Cart Pathways
Student Pick Up Areas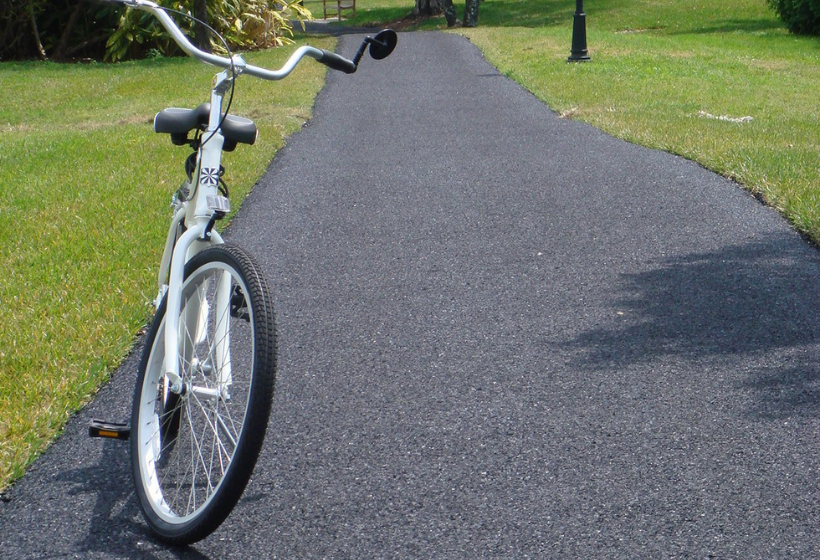 INSTALLATION
FlexTrails
FlexTrails can be installed directly over top of existing surfaces with little to no excavation required.
Specifications Available Upon Request
Want To Reference This Page Later?
Enter your email to send yourself or someone else a copy!