Product Description
Gezolan Premium EPDM Granules
GEZOFLEX, from Swiss company GEZOLAN, is an advanced EPDM rubber granule for safer playground surfaces. GEZOFLEX products allow for more imaginative layouts, creative color schemes and designs for more playful surfaces.
GEZOFLEX materials are EPDM rubber granules for first-class elastic surfaces. This EPDM is used in the top layer of a 2 later attenuating surface.
About Our Product
Rubber Designs stocks and ships all needed materials for an excellent, compliant poured rubber installation. Our exclusive partner, Gezolan, manufactures top quality EPDM that is beyond excellent in quality and color.
Our recycled buffings are sorted in house and shipped for a cushion layer that will help prevent serious injury if falls occur. This all depends on an experienced install crew that will follow standards in installation to meet compliance.
Each project is a unique application. Our highly trained and experienced installers can create nearly any shape, size, and colored surface. Custom inlay designs can be created as part of your surfacing project. EPDM can be ordered and fully installed by the square foot or as raw materials for installation by your own crew.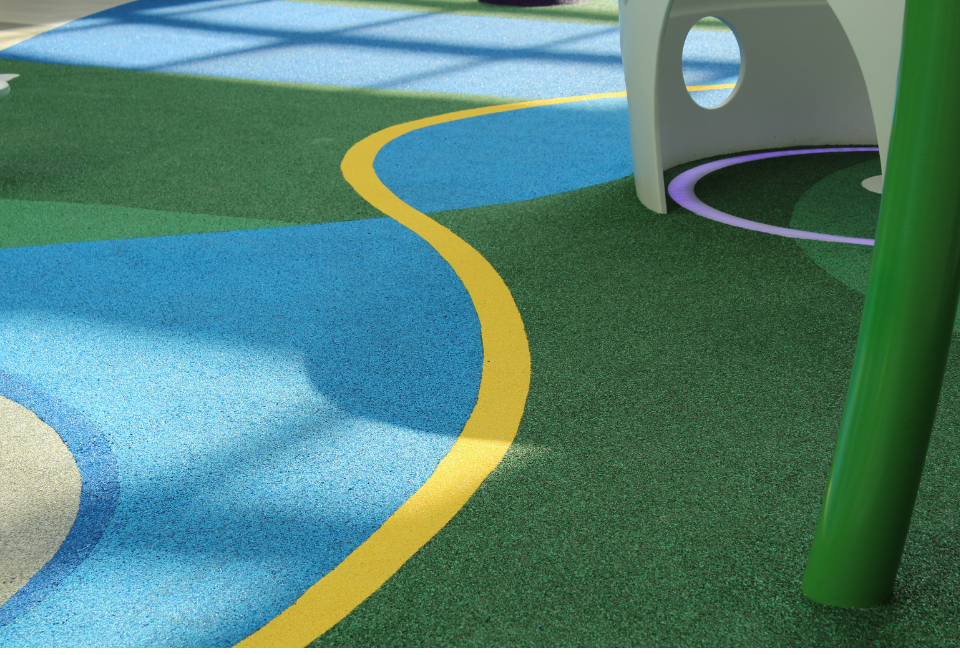 Product Details
EPDM Granules for PIP Systems
About Gexoflex from Gezolan.
Product Information
Color: 22 Standard Colors
Physical Characteristics: Durable, Economical, Easy to Install
Measurements:
Standard Grain Size:
1.0 mm - 4.0 mm
Color Mixer - Pick The Perfect Mix!
We Supply All The Parts for a Poured Rubber System
See below for a list of other materials you should consider.
Want To Reference This Page Later?
Enter your email to send yourself or someone else a copy!