Product Description
Gezoflex EPDM Granules
Gezoflex, from Swiss company Gezolan, are advanced EPDM rubber granules for safer playground surfaces. Gezoflex products allow for more imaginative layouts, creative color schemes, and designs for more playful surfaces.
Gezoflex materials are EPDM rubber granules for first-class elastic surfaces. The EPDM granules are used in the top layer of a 2-layer attenuating surface.
About Our Product
Rubber Designs stocks and ships all needed materials for an excellent, compliant poured-in-place rubber installation. Our exclusive partner, Gezolan, manufactures top quality EPDM granules that are beyond excellent in quality and color.
Each project is a unique application. Our highly trained and experienced installers can create nearly any shape, size, and colored surface. Custom inlay designs can be created as part of your surfacing project. EPDM rubber granules can be ordered and fully installed by the square foot or as raw materials for installation by your own crew.
When choosing EPDM granules, it is essential to keep the following factors in consideration:
Efficient & Easy - With Gezolan's EPDM rubber granules, you enjoy greater efficiency in terms of coverage, allowing you to make the most out of your investment. Additionally, these granules are easier to transport, further enhancing their convenience. Ultimately, if you prioritize price when selecting your flooring, Gezoflex offers you the advantage of double benefits.
Excellent Color Consistency - Color consistency is a priority at Gezolan. This ensures that all the rubber granules possess a consistent hue, allowing you to effortlessly mix Gezoflex granules from different palettes during installation without concerns about variations in tone. With Gezoflex, you can rest assured that the color of your rubber flooring will always be flawless and visually stunning.
Weather-Resistant - Unprotected synthetic surfaces are prone to fading and deterioration when exposed to UV rays and other spectrums of sunlight. Additionally, factors like wind, humidity, and salty sea air can have a corrosive impact. However, the performance of EPDM granules greatly depends on their composition. When it comes to weather resistance, Gezoflex excels, ensuring remarkable durability even in the face of these challenging elements.
Superior Quality and Durability - Environmental conditions can lead to the hardening of EPDM granule surfaces, making them less flexible in response to temperature fluctuations. This loss of elasticity is undesirable for sports and recreational areas, which require surfaces capable of enduring these challenges. With Gezoflex, you can rest assured knowing that its exceptional elasticity ensures long-lasting performance, making it an ideal choice.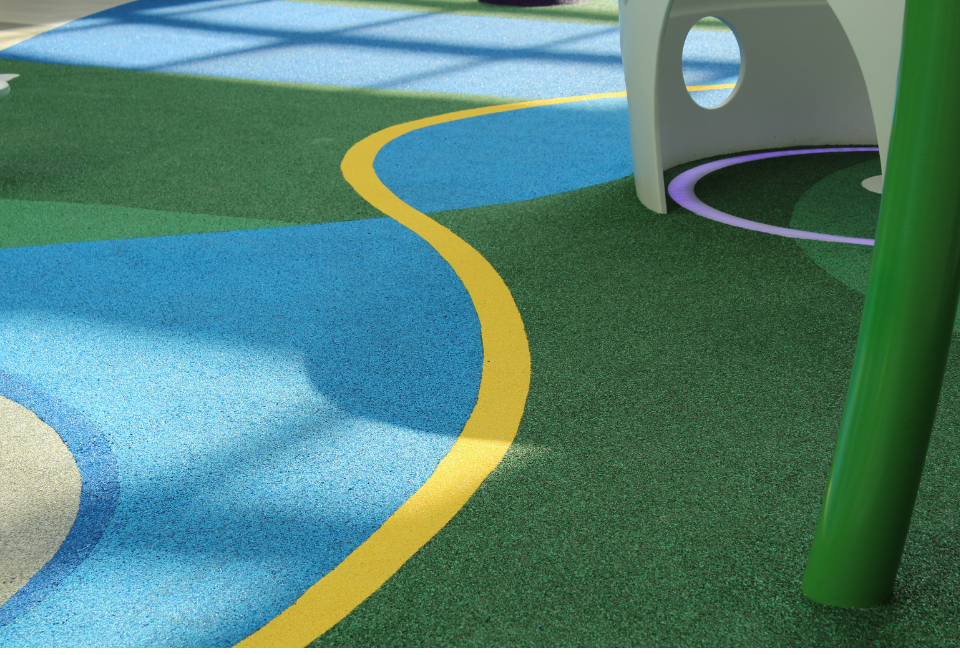 Product Details
Gezoflex EPDM Rubber Granules
Learn more about the high quality rubber granules used for poured-in-place systems.
Product Information
Color Options
Physical Characteristics
Durable
Economical
Easy to Install
Standard Grain Size
Color Mixer - Pick The Perfect Mix!
We Supply All the Materials for a Poured-in-Place System
See below for a list of other materials you should consider.
Want To Reference This Page Later?
Enter your email to send yourself or someone else a copy!